Animal movement, independent of the observer, can cause substantial bias in abundance estimates from line transect surveys.
Allowing for the relationship between predictors and a response to change over time: incorporating flexible generalised additive models (GAMs) with Markov-switching.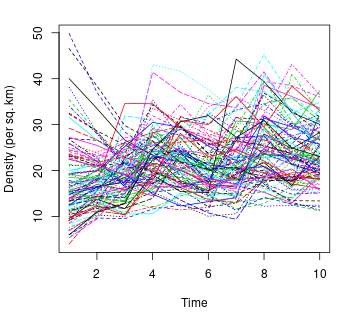 Estimate abundance, survival, and recruitment over time from spatial capture-recapture data. Models are fit using maximum likelihood: fast, efficient, and reliable inference.